Recommend this
site to a Friend
I'm sure we have all wondered at one point in our lives who our ancestors are and what places and events shaped their lives
Scottish Family Research are a professional genealogy service that specialise in tracing your Scottish family roots.
We currently have an exciting range genealogical services to help you find out more about your ancestors ranging from our Traditional search which is ideal for those who know little of their families past and a great introduction to genealogy, through to our Superior Package which is the ideal gift for those who are fascinated by their family history. We also offer a range of specialist searches for the experienced genealogist who needs records from Scotland or who has perhaps "hit a brick wall" in their own research.
Scottish Family Research also offer a wide range of services for fellow professional genealogists and Legal professionals. Furthermore, we are happy to offer our experience in Historical Research to companies, organisations and private individuals desiring historical research for any reason.
We are currently in the process of adding a list of Clan Septs and their associated Clans to this site so you can work out what clan your name is associated with. Please feel free to visit. However please remember that it is work in progress.
Price Guarantee

We're so convinced that our prices are some of the best around that If you can find the same product anywhere else for less we'll match it!


Find out more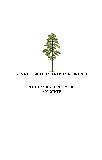 Download our
2000 Catalogue
(Rich Text Format - 170k)

Bookmark
this Site





Gift Certificate

Always the Perfect Gift. Give the gift of choice . a Scottish Family Research Gift Certificate presented in an elegant folder along with our current catalog. Available in £25, £50, £75 and £100 denominations. Mix and match or order multiples.


Find out more